Happenings
Every Thursday in Seattle

Time: Every Thursday 5:30 to 6:45 in the conference room
Where: Seattle Animal Shelter | 2061 15th Ave. W. | Seattle | 98119
---
Every Thursday in Tacoma
Event: Pet Loss Support Group in Tacoma
Time: Every Thursday 6:30pm
Where: Summit Veterinary Referral Center | 2505 S. 80th Street | Tacoma | 98409
---
Every Second Saturday of the Month
Event: Pet Loss Support Group in Tacoma and Pierce County
Time: Every second Saturday at 10am | All are welcome and meetings are no charge
Where: The Humane Society Tacoma & Pierce County | 2608 Center Street | Tacoma | 98409
---
September 13

Event: Puget Sound University is hosting a guest lecture on the subject: "Arctic Sea Ice: A "Canary" of Climate Change Expected" presented by Rus Higley who is the Director of Marine Science & Technology Center at Highline College. This is an opportunity for active retirees to enjoy learning new topics in an academic environment.
Time: 10:30am til noon
Where: Pacific Lutheran University | Morken Center 103: Public Events Room | 12180 Park Avenue S. | Tacoma 98447
---
September 20
Event: Support Grapes, Paws & Hops Foundation for a fundraiser that benefits their Bully's & Boots program which "is a dog foster and dog training program that will provide emotional support and service dogs for Veterans. All dogs in this program will be "Bully and Aggressive Breeds", the most misunderstood and forgotten dogs. Participating Veterans will be fostering, training and assisting other Veterans in their Pack. " ~cited from the GPH Foundation. There will be lots of goodies, people, and even an off-leash area for pups! Don't miss it!
Time: 4-8pm
Where: Pyramid Brewing Co. | 1201 1st Ave S. | Seattle 98134
---
September 21 - October 14
Event: If you've been wanting to experience the Sistine Chapel you don't have to fly to Italy because the Tacoma Armory is doing a special exhibit for everyone to experience. With state of the art technology, replica's of Michelangelo's fine art will be accessible for all to enjoy! Don't miss out on this unique exhibition.
Time: Click here for details
Where: Tacoma Armory | 1001 S Yakima Ave | Tacoma 98405
---
September 22
Event: Curious to know more about Old Town and the women that were influential during early century? This is a short and sweet historical walk that begins at the Job Carr Cabin Museum.
Time: 11-12pm
Where: Job Carr Cabin Museum | 2350 N 30th St | Tacoma 98403
---
September 22

Event: Are you a supporter of Trap, Spay, Neuter programs for felines? Then the "Sexless Soiree" celebration is worth attending! This event is in its 9th year of supporting feral cats in local areas put on by the Feral Cat Spay/Neuter Project. There will be a silent and live auction, drinks, food, games and more!
Time: 5-9pm
Where: Women's University Club | 1105 6th Avenue | Seattle 98101
---
September 23
Event: It's Dogtoberfest at Fremont Oktoberfest, Sunday October 23rd! Join other pooch-loving friends and family for a fun time. City Dog Magazine is hosting a model contest for best dressed doggo from 3-4pm. Don't miss out on a grand 'ole time!
Where: Fremont | 3503 Phinney Ave | Seattle 98103
---
September 29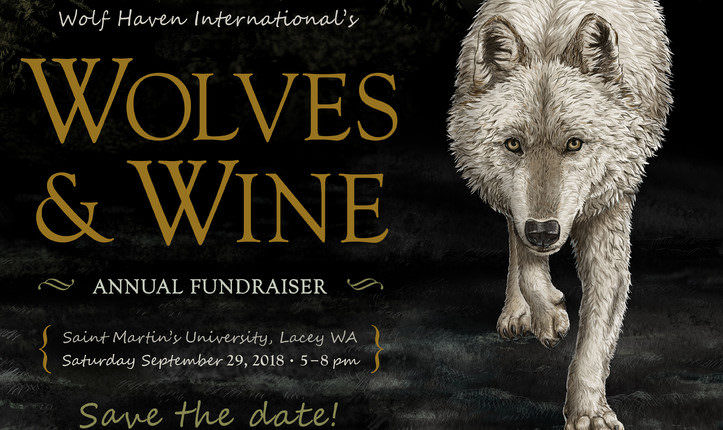 Event: Support a wonderful organization, Wolf Haven International, for its annual evening fundraiser with lots of items availabile for auction, wine to explore, and learn about conservation and rescue efforts.
Time: 5-8pm
Where: Norman Worthington Conference Center | Saint Martin's University | 5000 Abbey Way SE | Lacey 98503
---
September 29
Event: Support a wonderful organization, Seattle Area Feline Rescue, for its annual "Nine Lives Gala" evening fundraiser, the "Meowsquerade Ball" at Shoreline Community College. There will be lots of items availabile for auction, amazing food to savor, and of course cats and kittens!
Time: 5:30-9:30pm
Where: Shoreline Community College | 16101 Greenwood Ave N | Shoreline 98133
---
Now through September 30
Event: "Brighton Beach Memoirs" by Neil Simon is a wonderful story about family and drama. This is a classic period piece captured in time from 1937.
Time: Click here for tickets and times
Where: Lakewood Playhouse | 5729 Lakewood Towne Center Blvd. | Lakewood 98499
---