Happenings
Event: Listen to wonderful instruments in harmony presented by the Tacoma Youth Symphony Association playing "An Enigmatic Caprice"
Time: 3:00pm | Buy Tickets
Where: Rialto Theater | 310 9th Street | Tacoma 98402
---
May 25th
Event: Join Nadine Hamill, Owner and Facilitator of Artful Dreamers, for a "Painting Made Easy: Buddha"
Time: 6:30-8:30pm | Cost $35 - supplies included
Where: Artful Dreamers Studio | 2926 S. Steele St. | Tacoma 98409
---
Now through May 26th
Event: Common Threads - a special event uniting Hilltop Artists who have created awesome glass pieces inspired by Kantha embroidery, which is textile arts using patterns and symbols, for story telling.
Time: During W. W. Seymour Botanical Conservatory hours
Where: W.W. Seymour Botanical Conservatory | Wright Park 316 S. G. Street | Tacoma 98405
---
May 28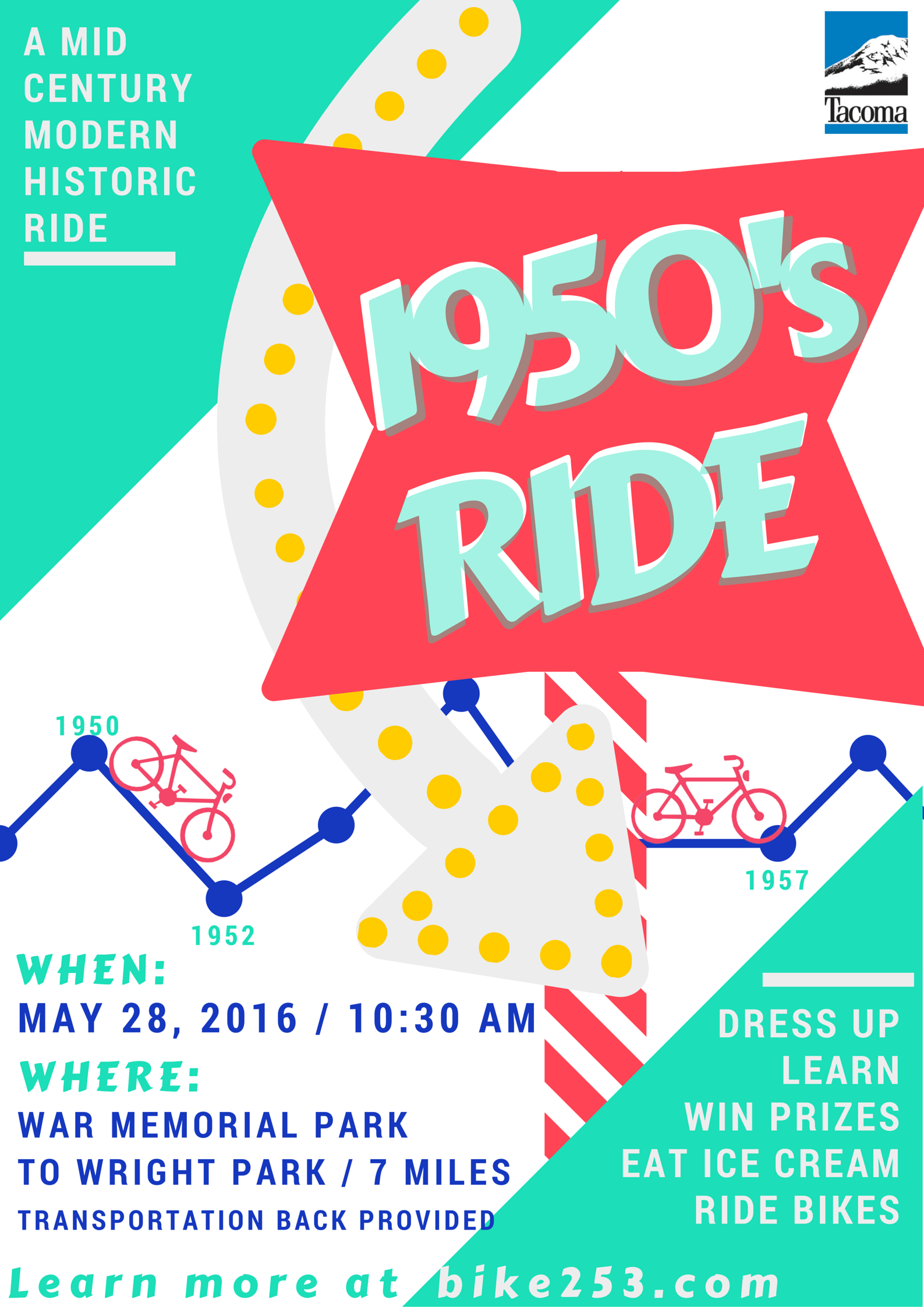 Event: Feeling like going back in time? Jump right into the City of Tacoma's event mid-century "1950's Ride" in full gear! Dress up for the date and be ready to enjoy the day.
Time: 10:00am to Noon
Where: War Memorial Park | Tacoma | 98406
---
Now through June 11th
Event: Are you a Pastelist or an enthusiast of Pastel art work? Visit one of the oldest galleries in town for the 30th International Exhibit of beautiful works from around the world.
Time: During Normal Business Hours
Where: The American Art Company | 1126 Broadway Plaza | Tacoma 98402
---
May 20 through June 12
Event: Don't miss out on this adaptation of "The Wiz" presented by fine actors. This story has it's own spin and has won seven Tony Awards!
Time: Fri/Sat 8pm | Sat 2pm
Event: Tap your foot to some of the best music from the 50's! Come and rock to the tunes of "Smokey Joe's Cafe"
Time: Fri/Sat 7:30pm | Sun 2pm
Where: Tacoma Little Theatre | 210 North I St. | Tacoma 98409
---
Now through and July 1
Time: 11 to 4 Monday through Friday
Where: Women Painters of WA Gallery at Columbia Center Building | 701 5th Ave. | Seattle
---
Now through July 17
Event: Take yourself on an audio tour at the Tacoma Art Museum. Currently on display is Edvard Munch's coastal experience as well as fjords depicted in his creations.
Time: During Museum Hours
Where: Tacoma Art Museum | 1701 Pacific Ave | Tacoma 98402
---
Now through Summer
Event: If you are a purse collector, then this show is for you! Check out "Small Bags for Big Events: 100 Years of Pretty Purses" The show features pieces that are from 1860 to 1960.
Time: During Normal Business Hours - Click here to see them.
Where: White River Valley Museum | 918 H Street Se | Auburn 98002
Tacoma's Farmers Markets
May 5th through September 29th on Tuesdays from 3-7pm
May 7th through October 29th on Thursdays 10am-3pm
March 28th through December 19th on Saturdays 9am-2pm
June 7th through September 27th on Sundays 11am-3pm