Happenings
Every Thursday in Seattle

Time: Every Thursday 5:30 to 6:45 in the conference room
Where: Seattle Animal Shelter | 2061 15th Ave. W. | Seattle | 98119
---
Every Thursday in Tacoma
Event: Pet Loss Support Group in Tacoma
Time: Every Thursday 6:30pm
Where: Summit Veterinary Referral Center | 2505 S. 80th Street | Tacoma | 98409
---
November 23-January 6th
Event: It's that time of year again for Zoolights at Point Defiance Zoo and Aquarium. Enjoy a magical experience drifting through all the wonderful scenery and creatures!
Time: 5pm til 9pm
Where: Point Defiance Zoo and Aquarium | 5400 North Pearl Street | Tacoma 98407
---
November 15
Event: It's third Thursday in Tacoma! Visit the Washington Historical Society for free. It's a fabulous experience!
Time: 3pm til 8pm
Where: Washington Historical Society | 1911 Pacific Avenue | Tacoma 98402
---
November 16-17
Event: Enjoy a fabulous evening or two, the "Lusio Lights" Friday night showing is 21+ with live music and bevvies, and Saturday is family friendly. This is a fundraiser for the conservatory foundation and will be sure to delight your senses! Check it out.
Time: 6pm til 8pm
Where: WW Seymour Botanical Conservatory | 316 S. "G" Street | Tacoma 98405
---
November 23
Event: A true family classic musical not to miss. "White Christmas" is one that brings joy and laughter and togetherness. Get your seat today!
Time: Click here for dates and times.
Where: Tacoma Musical Playhouse | 7116 Sixth Avenue | Tacoma 98406
---
November 24
Event: Celebrate a local tradition, 73 years worth since WWII, of the tree lighting at the Pantages Theater. Join Tacoma's community and get into the spirit early!
Time: 4:30pm til 7:30pm
Where: The plaza between the Pantages Theater and Rialto Lobby. Located at: 901 Broadway | Tacoma 98402
---
December 2

Event: Enjoy an array of holiday music at the Sounds of the Season symphony accompanied by talented voices of the choir.
Time: 4:30pm til 7:30pm
Where: Pantages Theater | 901 Broadway | Tacoma 98402
---
December 10th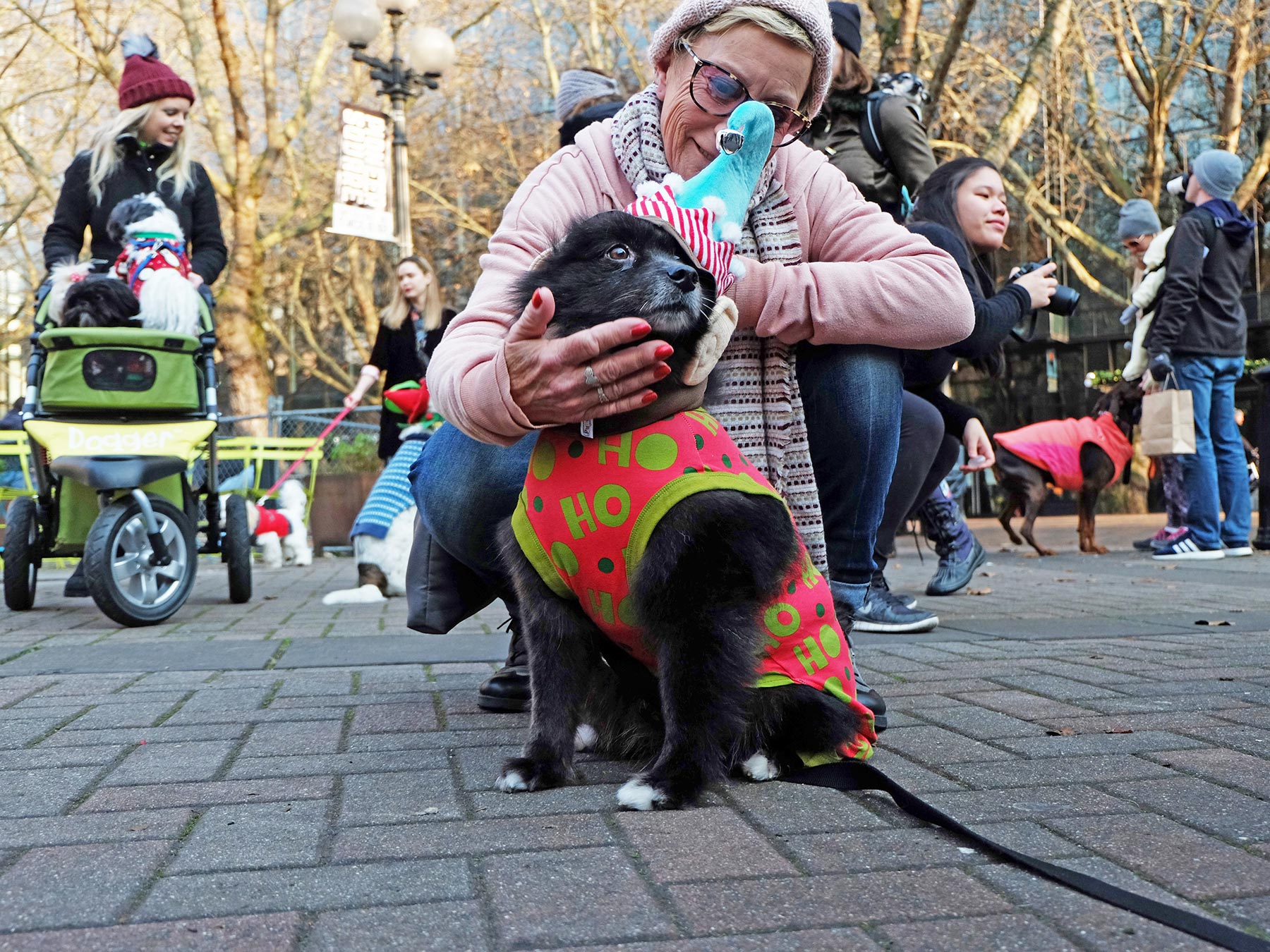 Event: The Downtown Seattle Association is gearing up for its 5th Annual Howlidays in the Square event. Join pet lovers and furry companions at this wonderful walk that is full of treats for pets and lots of entertainment for event goers. (photo credit: https://downtownseattle.org/about/sponsorship/holidays/occidental-square/)
Time: 11am to 3pm
Where: Occidental Square | 117 S Washington Street | Seattle 98104
---